Tai O
Fishing Village
The village of Tai O has been on Lantau since at least the 16th Century and is today both an active fishing village and a top tourist attraction. Certainly it is a highlight of a visit to Lantau and a must-see destination.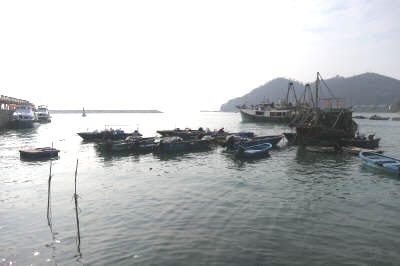 Located on the north western part of Lantau where a river enters the sea it is formed by the banks of the river and the small island of Tai O itself. But the village is as much on the water as it is on land and both residential boats and houses on stilts over the water mean that Tai O residents are never far from a reminder of their connection with the sea.
Today visitors come to Tai O to experience real traditional fishing village practices, to see the many historic buildings, and of course to sample the special foods of the area.
The village is best reached via bus from either Mui Wo, Tung Chung or Ngong Ping. Buses run frequently and are an easy way to reach the village.
Consider staying in the Tai O Heritage Hotel which is located in the old colonial police station building, a listed historical monument.